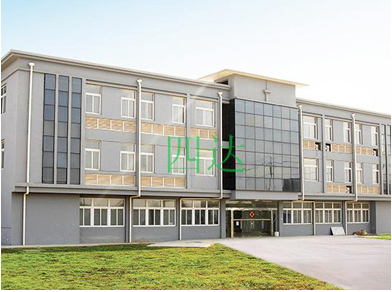 StarPesticide Ltd. is a pesticide production enterprise appointed by the government of China, located in Anhui Fine Chemical Industry Base, Wujiang town, Maanshan city, Anhui province. StarPesticide's production site covers an area of 33335 square meters and is close to the Yangzi river and Nanjing is the opposite city of the river. The site is also close to national trunk highway and with a convenient amphibious transportation.
StarPesticide possesses a professional team specialized in the research and development of pesticide formulations and this team is expert especially in SC, FS, WDG, OF,CS and SE. StarPesticide has abundant equipments from lab to industrialization for the test, manufacture and analysis. StarPesticide executes ISO9001,ISO14001 and ISO18001 as quality control system. All these provide powerful guarantee for StarPesticide producing first-class product.
Now StarPesticide has got 24 pesticide registration certificates issued by the government for the formulation products. Annual production capacity is more than 15000 tons. The packing specification of liquid formulation is from 20 ml to 200 l and solid formulation is from 10 g to 25 kg. StarPesticide's formulation products contain insecticides, herbicides, fungicides and plant growth regulators. These products are mainly exported to Europe, Americal, southeast Asia, Africa and other regions by import and export trade company.
Next StarPesticide's development program is:1.to develop the domestic market and sales for the products registered in China,2.to expand processing and package businesses with client-supplied materials,3.to develop new oversea markets by cooperating with import and export trade company,4.to improve the production capacity of advanced formulation products,5.to speed up the research of new products and new technology.StarPesticide will insist on the tenet of looking upon quality as fundament and customer as the god, take full advantage of own technology, try hard to provide first-class products and services for the domestic and international market.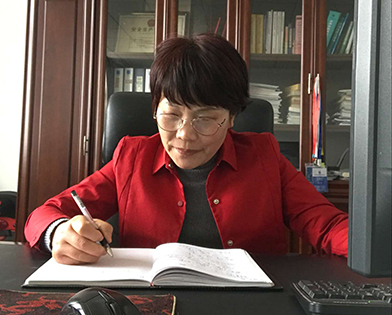 StarPesticide's president, senior engineer Xu Nianfeng
Xu Nianfeng, senior engineer , was born in Jintan city of Jiangsu province. She graduated from the Chemistry Department of Nanjing University in 1987, participated in Jiangsu Pesticide Institute and began the research on pesticide formulation in the same year. She became the director of the lab of formulation in 1998. From 2000 to 2003 she was in China pharmaceutical university for advanced studies. She resigned in 2009 then set up StarPesticide Ltd.. So far she has embarked on the research, development and production of pesticide formulation for thirty years.
As the first inventor Xu Nianfeng has got six invention patents. She carried through independently or cooperatively several scientific and technological research projects and won one First-Class Prize of National Sci-Tech Advancement, one Second-Class Prize of Jiangsu Province Sci-Tech Advancement, one Third-Class Prize of Jiangsu Province Sci-Tech Advancement and one Second-Class Prize of Nanjing City Sci-Tech Advancement. She has yielded fruitful results in the Sci-Tech research field of pesticide formulation.